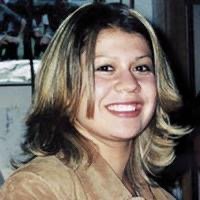 Date of Death:
December 11, 2005
Summary of Case:
Sunday, December 11th, 2005, Chairo Garibay-Ferreyra was set to meet her family at church for morning services. The rest of her family left earlier that morning as they were expected to sing at multiple churches, but Chairo needed to get ready for work following church so she stayed behind. When the family arrived home that afternoon to find their Toyota Camry missing and Chairo's car still in the driveway, they knew something was wrong. The family entered the house and immediately began searching for Chairo. She had left her purse, wallet, and phone behind, which the family knew was very unlike her. They also noticed a window was open, and the ground under it was disturbed. Before the family could call the police, there was a knock at their door. Yuba County officers came to inform them that they had found their Camry abandoned. Chairo's mother, Magdalena, demanded to know where her daughter was. The police told her that no person was in the car, so later that evening, the family went to the police station to declare Chairo missing.
In the following days and weeks, police lead the community in intensive searches in and around Yuba County. Just before the searches were set to finish, on January 17th, 2006, Chairo was found by locals just a few miles from her home. There were few clues as to why or who had committed the crime. One of the detectives on the case today noted that lead generation was so scarce initially because of a severe lack of physical evidence. Police then returned to the screen window, but after digging up the ground around the window, there were again no viable clues to assist in the case. According to Yuba County Police today, "No one piece of evidence will tie a perpetrator to the murder…." Detectives believe the only way to solve Chairo's case is to continue raising awareness and reaching as many people as possible. In 2022, Chairo's case was featured in a three-part series on The Fall Line, and host Laurah Norton has worked extensively with the family and the Yuba County Sheriff's Office to reignite the investigation. With luck and a renewed community interest in the case, the family is hopeful someone will come forward and provide the missing information that could close this case for good and bring them the justice that's eluded them for nearly 20 years.
If you have any information about Chairo's case, we are urging you to please submit a tip to Yuba County using the "Submit a Tip" button below. There is a $50,000 reward for information leading to the conviction in her case.
Interested in helping move unsolved violent crime cases to a conclusion by donating to our grant fund?